The Venue West team consists of people from all around the world, bringing in international experience, unique knowledge, and understanding of various cultures. We are a dedicated group that cares deeply about the success of our clients and their events and will do what it takes to get the job done right.
in the practice of International Maritime Law as a litigation lawyer acting for major ship owners, charterers, international insurers of shipping and shipping interests generally. Over the years he served as Chair or Member of the Organizing Committee of numerous International Conferences.
Nils brings to Venue West the prospective of the International Congress client and ensures that Venue West meets the highest standards offering state of the art technology and professional, dedicated staff.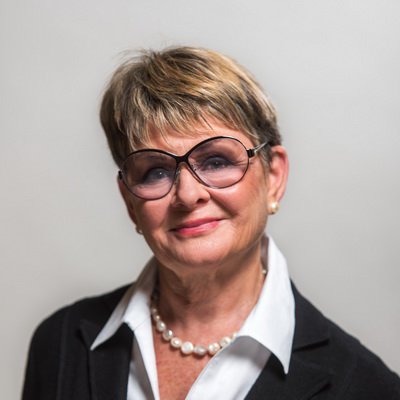 Western University. Her experience with high profile organizing began when she was contracted by Ontario Housing to integrate 12,000 low and high income residents into a Toronto community.
This highly experimental program was one of the first of its kind in Canada. From there she brought her experience to the United Nations Habitat Conference, where she took on the position of Accommodation, Registration and Accreditation Manager for the Conference held in Vancouver. This United Nations Conference brought together 147 countries and in its day was the highest profile conference to come to Vancouver. Sue has never looked back and has more years of experience in conference organizing and management than she is prepared to admit to.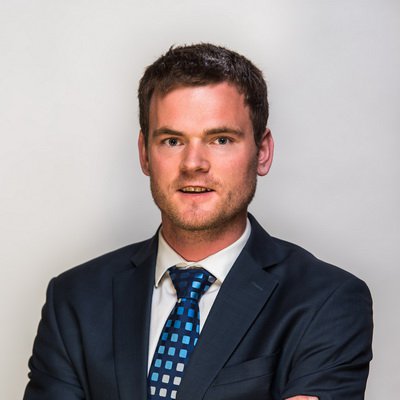 John Daugulis
VP, Sales & Marketing
of the University of Victoria, Peter B. Gustavson School of Business with a double major in Service Management and Entrepreneurship. Within those disciplines John excelled in marketing, management accounting, strategic planning, as well as service business operations and sustainability.
As a well rounded individual John is also a superb tennis player and golfer, holds seven university intramural sports championships, and has played professional hockey including a season as the goalie for the Sydney Bears in Australia. Over his university years, John worked with Venue West during the summers, during his business degree co-op, throughout the final year of his degree and joined Venue West full time in 2012. In that time John was instrumental in implementing many new processes to ensure that Venue West's conference management technology stays at the leading edge in all respects, as well as implementing processes to reduce the environmental impact of Venue West and its clients.
Kat Duda, CMP
VP, Operations
– experienced project manager, having managed meetings and conferences in Poland, Australia and Canada. Her experience is in end-to-end management of conferences in the corporate, healthcare and education sectors. Kat holds a Masters of Finance and Banking and has strong financial acumen which combined with her project management capabilities, consistently provide her clients with reassurance of a well-managed conference within defined budgets.
Kat speaks Polish and English fluently, and has lived and worked around the world. Kat brings her great passion for conference organizing and practical commercial expertise to every project she works on.
Anne Keller
Senior Project Manager
in early 2018 with more than 15 years of experience in organizing international corporate events, high-profile government meetings, incentives, as well as large trade shows with more than 1,000 exhibitors and up to 120,000 visitors. She builds trusting partnerships with her clients who appreciate her dedication, proactive thinking, responsiveness and competence. She continuously innovates to achieve great results and grow and is a certified Advanced Meeting Planner of EventsAIR, Venue West's event planning and registration software. Anne is known for going the extra mile and team members value her helpfulness and advice. She early developed a love for languages and is fluent in German, English, and French, and has a good knowledge of Spanish. She is passionate about dancing and interior design, loves spending time outdoors, and can relax over a cup of tea and a good book.
Monica Sayers, CMP-CEM
Senior Project Manager
association management expert who joined Venue West in July 2018. She has over 20 years of national and international experience managing medical and scientific conferences, corporate events, tradeshows and festivals serving from 200 to 15,000 delegates. As an Association Manager, Monica was responsible for managing the day-to day administrative tasks including compliancy & financial regulations, membership development, strategic planning and association awards. She completed her Event Management Certificate at the University of San Diego and currently holds her Certified Meeting Professional (CMP) and Certified Exhibition Manager (CEM), both globally recognized professional designations. Monica speaks English and German fluently. As a believer of lifelong learning, she is currently pursuing the designation of Certified Association Executive (CAE) and learning Spanish.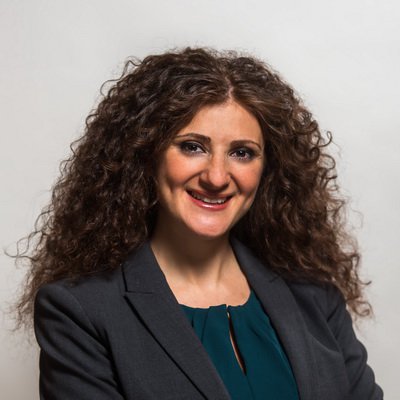 Francesca Velotti, CMP
Project Manager
holds a Master's Degree in Corporate Communication. For several years, she has worked in event planning as well as organizing sailing competitions hosted by prestigious Yacht Clubs throughout Italy.
After moving to Canada, she specialized in Tourism Management at the British Columbia Institute of Technology in Vancouver, with a special focus on Meeting and Convention Planning. Francesca joined Venue West in 2012 and is now a valuable addition to the team, managing national and international conferences and exhibitions.
Julia Dowling
Project Coordinator
2020. She has an Honors Bachelors in Human Kinetics from the University of Ottawa and graduated top of her class from Conestoga College's Event Management program in 2017. Julia has over 6 years of experience in the event and hospitality industry including work with the NHL, CFL, not-for-profits and luxury hotels. She is a highly organized, versatile and detail-oriented event professional with a keen interest in event operations and site logistics. Her passion for events stems from their unique ability to connect people and strengthen communities and she constantly strives to find new ways to create out-of-the-box experiences for her clients. Julia is an enthusiastic learner eager to explore, expand and enhance her event management skills here at Venue West. Julia is a certified beach bum and, when not a work, can most likely be found at one of Vancouver's many beautiful beaches. In the cold and rainy months, she enjoys baking.
Glenda Freeman
Registration Manager
conference industry for over 20 years and this is the second time she is working as a member of the Venue West team. She started at Venue West as the Data Entry Clerk and quickly moved up to Registration Coordinator position but after over eight years she left to explore other possibilities in the conference world. Returning back to Venue West as Registration Manager, Glenda brings her skills for building registration databases, abstract submission portals, the attendee app and websites in EventsAir. She has managed registration for conferences from 300 to 3,500 all over Canada and internationally, and her knowledge covers not only building the interactive sites, but involves all of the procedures that come with them as well as keeping the rest of the team fully trained and aware of EventsAir possibilities. Glenda also brings her accounting and membership management skills to assist when needed and a healthy dose of a sense of humour!
Quick Jiang
IT/Web Services
Professional Systems Engineer, with over 25 years experience in computer data analysis, web program design and network administration. He has a Bachelor's Degree in Computer Information Management, is proficient with .NET, Visual Basic, C Sharp, SQL development on Windows environment. Quick ensures that Venue West stays on the cutting edge of the latest in technology and supports the development of Conference Registration pages and customized Conference Websites.
in bookkeeping and accounting is a real asset to Venue West and to our conference clients. Kim has worked with many types of businesses and companies and knows what needs to be done to make the financial work go smoothly.
Gunnar
Assistant Vice President
Gunnar is in charge of office morale and alerting everyone when someone enters the office.  He also makes sure that everyone has a companion when they are eating lunch and will clean up any mess.
Kira
Director of Linguistics
As a rescue dog from Mexico, she adds valuable talent to the already diverse array of languages within the company. She can whine and bark in Spanish and is an asset when lunch is brought to the office. Her part-time job is insisting Gunnar to always play with her, although sometimes unsuccessfully.