The Venue West team consists of people from all around the world, bringing in international experience, unique knowledge, and understanding of various cultures. We are a dedicated group that cares deeply about the success of our clients and their events and will do what it takes to get the job done right.
in the practice of International Maritime Law as a litigation lawyer acting for major ship owners, charterers, international insurers of shipping and shipping interests generally. Over the years he served as Chair or Member of the Organizing Committee of numerous International Conferences.
Nils brings to Venue West the prospective of the International Congress client and ensures that Venue West meets the highest standards offering state of the art technology and professional, dedicated staff.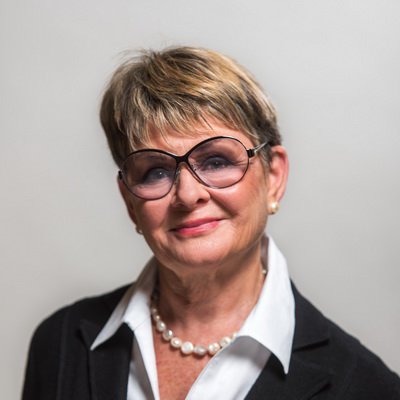 Western University. Her experience with high profile organizing began when she was contracted by Ontario Housing to integrate 12,000 low and high income residents into a Toronto community.
This highly experimental program was one of the first of its kind in Canada. From there she brought her experience to the United Nations Habitat Conference, where she took on the position of Accommodation, Registration and Accreditation Manager for the Conference held in Vancouver. This United Nations Conference brought together 147 countries and in its day was the highest profile conference to come to Vancouver. Sue has never looked back and has more years of experience in conference organizing and management than she is prepared to admit to.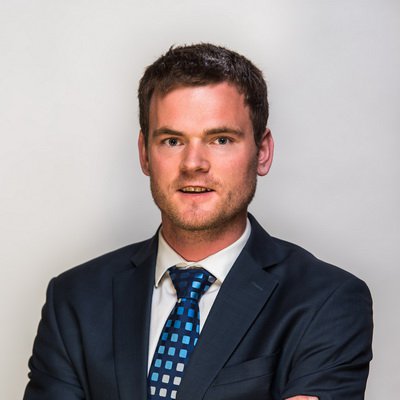 John Daugulis
VP, Sales & Marketing
of the University of Victoria, Peter B. Gustavson School of Business with a double major in Service Management and Entrepreneurship. Within those disciplines John excelled in marketing, management accounting, strategic planning, as well as service business operations and sustainability.
As a well rounded individual John is also a superb tennis player and golfer, holds seven university intramural sports championships, and has played professional hockey including a season as the goalie for the Sydney Bears in Australia. Over his university years, John worked with Venue West during the summers, during his business degree co-op, throughout the final year of his degree and joined Venue West full time in 2012. In that time John was instrumental in implementing many new processes to ensure that Venue West's conference management technology stays at the leading edge in all respects, as well as implementing processes to reduce the environmental impact of Venue West and its clients.
Samra Khan
Project Assistant
Samra joined Venue West at the beginning of 2019. She holds a Bachelor in Environmental Studies majoring in Geography and Environmental Management from the University of Waterloo and a Diploma in Liberal Arts. Her education has equipped her with a solid foundation in environmental management and sustainable development as well as analytical skills including creative thinking and problem solving. Through her experience in customer service and the events industry, Samra became experienced in project management, collaboration, conflict resolution and communication which is crucial to her role at Venue West. Samra loves her cat, Persie, and is a self-taught henna artist who spends her leisure time creating henna art.
Maren Kuttimalai
Project Assistant
Maren has lived in Germany, the UK, the United States, and just recently moved to Canada. Maren speaks German and English fluently. She entered the position as an administrative assistant at Venue West as newby. And now is the frontline to Venue West processing general conference inquiries and registrations and supports the operations team with multi-conference related tasks. With a background in Social Services, Maren brings dedication, compassion, and forward-thinking to her role and is always happy to help wherever she can. Maren loves the outdoors and spends most of her weekends' mountain biking in Whistler or hiking.
Glenda Freeman
Registration Manager
conference industry for over 20 years and this is the second time she is working as a member of the Venue West team. She started at Venue West as the Data Entry Clerk and quickly moved up to Registration Coordinator position but after over eight years she left to explore other possibilities in the conference world. Returning back to Venue West as Registration Manager, Glenda brings her skills for building registration databases, abstract submission portals, the attendee app and websites in EventsAir. She has managed registration for conferences from 300 to 3,500 all over Canada and internationally, and her knowledge covers not only building the interactive sites, but involves all of the procedures that come with them as well as keeping the rest of the team fully trained and aware of EventsAir possibilities. Glenda also brings her accounting and membership management skills to assist when needed and a healthy dose of a sense of humour!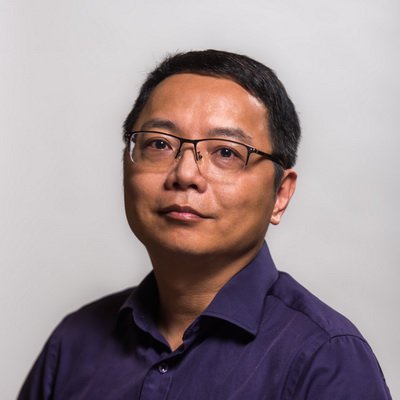 Quick Jiang
IT/Web Services
Professional Systems Engineer, with over 25 years experience in computer data analysis, web program design and network administration. He has a Bachelor's Degree in Computer Information Management, is proficient with .NET, Visual Basic, C Sharp, SQL development on Windows environment. Quick ensures that Venue West stays on the cutting edge of the latest in technology and supports the development of Conference Registration pages and customized Conference Websites.
in bookkeeping and accounting is a real asset to Venue West and to our conference clients. Kim has worked with many types of businesses and companies and knows what needs to be done to make the financial work go smoothly.
Gunnar
Assistant Vice President
Gunnar is in charge of office morale and alerting everyone when someone enters the office.  He also makes sure that everyone has a companion when they are eating lunch and will clean up any mess.
Kira
Director of Linguistics
As a rescue dog from Mexico, she adds valuable talent to the already diverse array of languages within the company. She can whine and bark in Spanish and is an asset when lunch is brought to the office. Her part-time job is insisting Gunnar always play with her, although sometimes unsuccessfully.